You are here
Home
» prof. dr hab. Nicholas Sekunda
prof. dr hab. Nicholas Sekunda
Kontakt
Telefon: + 48 58-523-3717
Room number: 22
Kontakt przez sekretariat
Telefon do sekretariatu:
58 523 3710
Nr pokoju: 14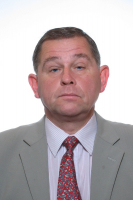 Stanowiska zajmowane w jednostkach
Head
Źródło danych:
Skład Osobowy
Professor
Źródło danych:
Skład Osobowy
Zainteresowania badawcze
Publikacje
Archeologia i historia starożytnej Grecji; archeologia i historia achemenidzka; archeologia i historia starożytnej wojskowości.
Research interests:
Archaeology and History of Ancient Greece; Achaemenid Archaeology and History; Archaeology and History of Ancient Warfare.
Wybrane publikacje:
Wybrane publikacje/ selected publications:
Nicholas Victor Sekunda, Military Forces in the Hellenistic World and the Roman Republic (a) Land Forces, [w:] red. Philip Sabin, Hans van Wees, Michael Whitby, The Cambridge History of Greek and Roman Warfare, Vol. I Chapter 8, Cambridge 2007, str. 325-57.
Nicholas Sekunda, Hellenistic Infantry Reform in the 160's BC, Oficyna Naukowa MS, Łódź 2001, ss. 189.
Nicholas V. Sekunda, Achaemenid Military Terminology, Archäologische Mitteilungen aus Iran 21: 1988, str. 69-77.
N.V. Sekunda, Persian Settlement in Hellespontine Phrygia [w:] red. Amélie Kuhrt & Heleen Sancisi-Weerdenburg, Achaemenid History III: Method and Theory. Proceedings of the Fifth Achaemenid History Workshop, Lejda 1988, str. 175-196.
Nick Sekunda, Angus McBride, The Army of Alexander the Great, Osprey Military Publishing, Men-at-Arms Series No. 148, Londyn 1984, ss. 40.
Last modified:
2021, May 1 - 1:45am
Post date:
2013, July 11 - 3:00pm
---
–
Dane pobrane z Portalu Nauczyciela